The Yankees playoff run, and probably the Joe Torre Era came to an abrupt end tonight when the Bronx Bombers dropped Game 4 to The Tribe, 6-4. This is truly a sad day for us here at Babes, as it means Roger Clemens has most likely marched his fat, old man ass out to the mound for the last time.

I'm truly saddened for MLB's loss, as they will never actually know how good they had it without that Crisco Ass and his never ending black hole of a giant mouth and Star Jones five years ago ego.

WHO THE FUCK AM I KIDDING?!?! FUCK ROGER, FUCK THE YANKEES, SOX IN 2007!!!! Enjoy Chicago, A-Rah!!!!

Now, the pictures will do the talking...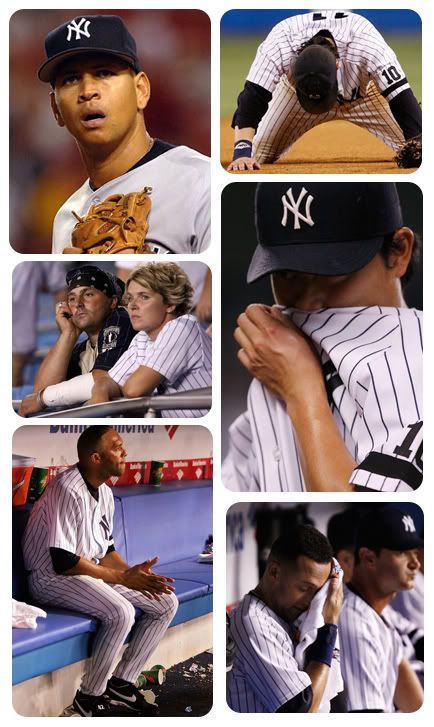 P.S. Sarah, I know your pain, and I still love you very much.