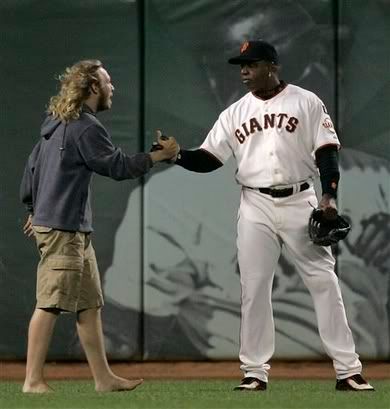 His gnarled hair waving in the San Francisco breeze,
a shoeless man
ran onto the field to hug
Barry Bonds
like he were a giant tree about to be cut down.
The hippie emerged from the short fence along the left-field line and ran like a crazy person toward Bonds while
Orlando Hudson
was batting. Barry didn't seem to mind, as he
put his arm around the dude
and walked him off the field.
One inning later, Barry hit #750, but the
Giants
went on to lose,
4-3 to the Arizona Diamondbacks
in 10 innings.
[
SOX & Dawgs
]