The best way to correct a problem is to first find its root.

The root of the New York Yankees' recent string of injuries? Maybe it was their new old strength coach, Marty "McFly" Miller.

Miller was appointed scapegoat today, fired just one day after the Yankees' most prized prospect, Phil Hughes went down with a hamstring injury.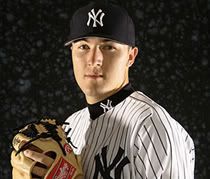 Hughes is the latest in a line of players who have suffered some sort of ailment, including starter Chien-Ming Wang and outfielder Hideki Matsui, who each spent time on the DL due to hamstring strains which were sustained prior to Opening Day.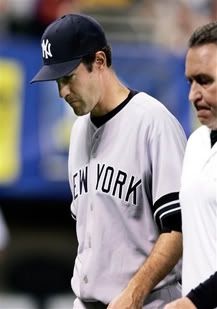 Also, Mike Mussina left a game against the Minnesota Twins on April 11th with a left hamstring strain. Starter Andy Pettitte hurt his back lifting weights on March 19th, but avoided the disabled list, as did outfielder Johnny Damon, who strained his right calf April 2nd.

Is Marty Miller the common denominator with these injuries? Yankees GM Brian Cashman claims there were many reasons the injuries to key Yankees could have occurred, apart from Miller's new strength and conditioning program.

The 34-year-old Miller was unpopular with some players, many of whom refused to participate in his program. Miller had not worked in baseball for 10 years before Cashman hired him last winter, after previously working as the director of fitness at a country club in Palm Beach Gardens, Florida.

[New York Times] | [The Fanhouse] | [River Ave. Blues]