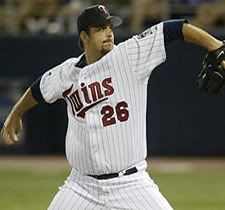 The competition for the Minnesota Twins' rotation has become an all-out dogfight. With the retirement of Brad Radke and the season-ending Tommy John surgery of Francisco Liriano, the Twins are left with 24 wins and 283 innings from 2006 that they must replace.

After pitching seven scoreless innings over his last two starts with a 3.38 ERA so far this spring, Boof Bonser has secured himself a spot as the club's third starter behind Ace Johan Santana and a revamped Carlos Silva. After that, it's wide open.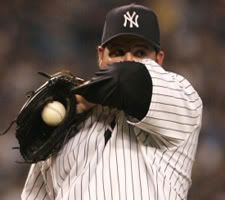 The final two spots will likely become a battle between one guy trying to redeem his career, one trying to lower an ERA that has hovered around 5.00 over the last few seasons and another trying to prove he's really ready for the majors this time.

After struggling with weight, inconsistency and serious legal issues over the past couple of seasons, 30-year-old Sidney Ponson is set to revive his career. The right-hander says that offseason surgery to remove bone chips from his elbow makes him feel like a new man. If nothing else, he has some big league experience on his side.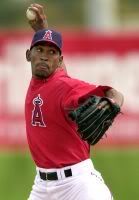 The 33-year-old Ramon Ortiz, whose repertoire includes a fastball, slider and changeup, may have a better shot at making the roster than Ponson, as he has big league experience, as well, but a better resume. The righty led the Washington Nationals last season with 15 quality starts, including a no-no which was lost in the ninth inning against the St. Louis Cardinals.

Matt Garza, who went from Class-A to the majors last season, likes to throw heat. All the time. So, he's working on mixing up his pitches and getting a little less of the plate on his sinkers.


Those three are just the tip of the iceberg. Let's not forget about Kevin Slowey, a control pitcher who owns a 1.96 minor league ERA; lefty Glen Perkins, a University of Minnesota graduate; and Scott Baker, who has been working for two seasons to become the pitcher that the Twins organization has long expected.

At this point, the projected rotation is different from everyone's perspective. For me, it is: Santana, Silva, Bonser, Ortiz and Ponson... in a perfect world.

[Minnesota Twins News]