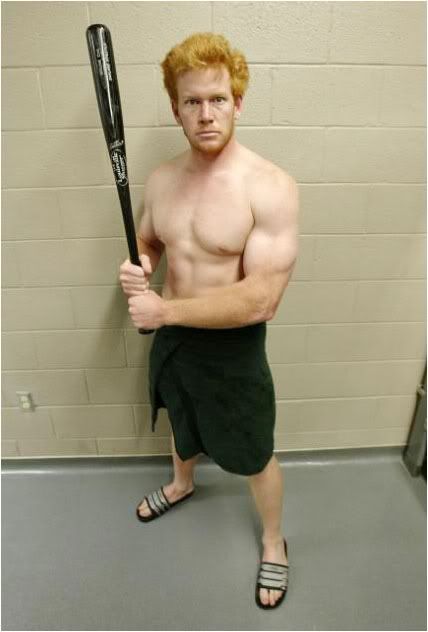 Sometime yesterday we got our 10,000th hit. We think it's because we waited until now to post this pic of Oakland Athletics outfielder Bobby Kielty, who underwent successful surgery on Friday to repair a torn meniscus in his knee.

The injury happened Sunday while he was running the bases during a rundown drill, not realizing the severity of it at the time and practiced Monday before feeling some pain.

The A's are hoping he will be fully healed by Opening Day, but on the grounds of Kielty being a slow healer, I wouldn't put money on him returning before the second week of the season.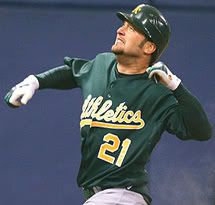 In other A's injury news, center fielder Mark Kotsay has been out since Monday with the same lower-back spasms that have cost him playing time over the past two seasons. He didn't hear anything new on Thursday when given the results of his MRI exam, so he flew to Los Angeles early Friday in search of a second opinion.


This is the earliest in the season Kotsay has ever been hit by problems. He missed 25 of the A's final 51 games last season because of back pain, and says that this episode is the worst since coming to Oakland before the 2004 season.

[Oakland Athletics News]